Plug n' Play
Your new LED headlight assemblies are built specifically for 1964-1994 911 and 912 Porsches and are plug and play. Unlike H4's or H1's no relays are required as LEDs draw very little power. Depending on the year of your car there are two small items that you may have to deal with.
H4/H5 Adapter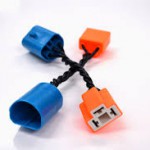 If you are running H5 headlights you will need an adapter to connect the LED headlights, which have an H4 plug, to your H5 adapter. I have these in stock and the cost is $27.00.
Fender Bucket Modification
Some years and models have headlight buckets with little tabs or ears inside the bucket. You may have to bend back the tabs located at 1:00 and 7:00. They can always be bent back if need be in the future.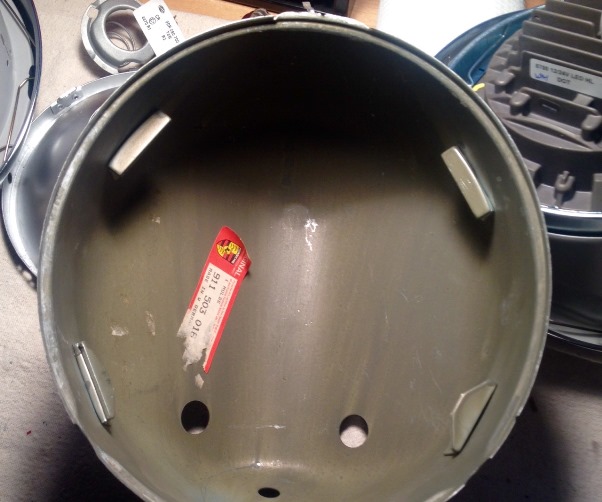 Fitting to the Fender

It's usually takes a little jiggering and maybe a bit of persuasion to get most headlights to fit most fender buckets, and these LEDs are no exception. There appears to be a slight variation in the openings from car to car but they will fit with patience. You can be confident that the trim rings on the headlights buckets are the perfect dimension as they are built exactly to the original specifications. They are chrome plated brass which means they are fairly malleable given the softness of brass.  It make take a little bit of massaging but they will fit.

Adjusting Your Headlights

It's very important to adjust your LED headlamps as they are very bright and if not adjusted properly they can blind on-coming drivers. There is a great article on adjusting headlights at the Daniel Stern website, a great resource for automotive lighting in general.
That's it! Now you can light up the night and drive safely!