Restored original SWB Euro headlights are brilliant!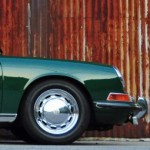 I'm a huge fan of H1's, but the best looking headlights on a SWB 911 are the Euro lamps with the flat lenses. It perfectly matches the beautiful slope of the front that you admire from the side.And the good news is that you don't have to sacrifice performance to have them.

It's amazing how many otherwise correct SWB 911's are equipped with H4's. H4's are wrong for SWB Porsches! They weren't introduced until 1972, long after the SWB era had ended. No SWB Porsche was ever delivered with H4 headlights and they were not available as a period accessory.

Cars delivered in Europe during the Porsche 911 SWB era had headlights that were far superior to their U.S. cohorts. DOT regulations in the U.S. mandated the use of sealed beam headlights while those delivered in Europe (and ROW) were able to use superior lights with bigger reflectors and better bulbs, the large round P45t's.
These are great lights to restore – when they are done they are as bright as H4's. And, unlike H4 headlamps which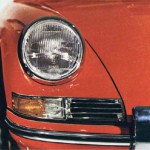 weren't introduced until 1972, they are correct for your car. With a stealthy installation of H4 bulbs with P45t bases, you get the best of both worlds: correct headlights with performance matching modern H4's. Bulbs are available in the following wattages:
45/40W (original tungsten wattage)

60/55W (standard halogen wattage)

100/90W (Rally wattage)

130/100W (Rally wattage)
Using original reflectors and buckets, which are heavier gauge material than the modern reproductions, enables me to produce Porsche 911 SWB Euro headlights that are as good as new.
John…
I received the SWB Euro head lamps last night. They arrived in perfect condition and look beautiful! Thanks for the awesome work!
CF, Nashville, Tennessee
Restoration Process
Reflectors – Original heavy gauge reflectors are stripped, copper plated, nickel plated, polished, layer of vapor deposited aluminum, silica layer – Why aluminum?
Buckets – Original Bosch heavy gauge buckets are bead blasted and painted with VHT paint

Lenses – New correct Bosch 4487 asymmetric flat fluted lenses

Gaskets – New lens and fender gaskets

Trim Rings – New correct chrome trim rings.

Adjustment Screws – New stainless steel, slotted or Phillips as appropriate

Mounting Screws

New 60/55w P45t bulbs or H4 bulbs with P45t bases (other wattages available with small extra cost)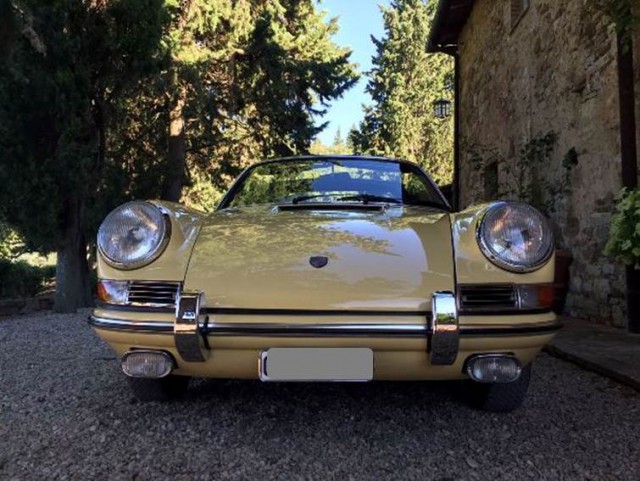 John…
I love the headlights. They are perfect and make the car so much prettier and original.
TS, Zurich, Switzerland

Bright and Right!
---

© 2015 ~ Audette Collection ~ Bend, Oregon
Concours Restoration of SWB Headlights & Turn Signals and H1's ~ Email